24/7 Emergency Restoration Services
Within a matter of minutes, we can be on-site beginning the emergency restoration process!
Contact now!
Fair and Fast Disaster Recovery Quotes
Once on site, we estimate the size of the disaster cleanup project and the extent of the damage to the home or business.
Contact now!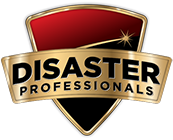 Eagle Mountain, UT
3726 E Campus Drive Suite D
Eagle Mountain, Utah 84005

Call: 801-789-5700
Website